Blindfold Yoga
January 24, 2018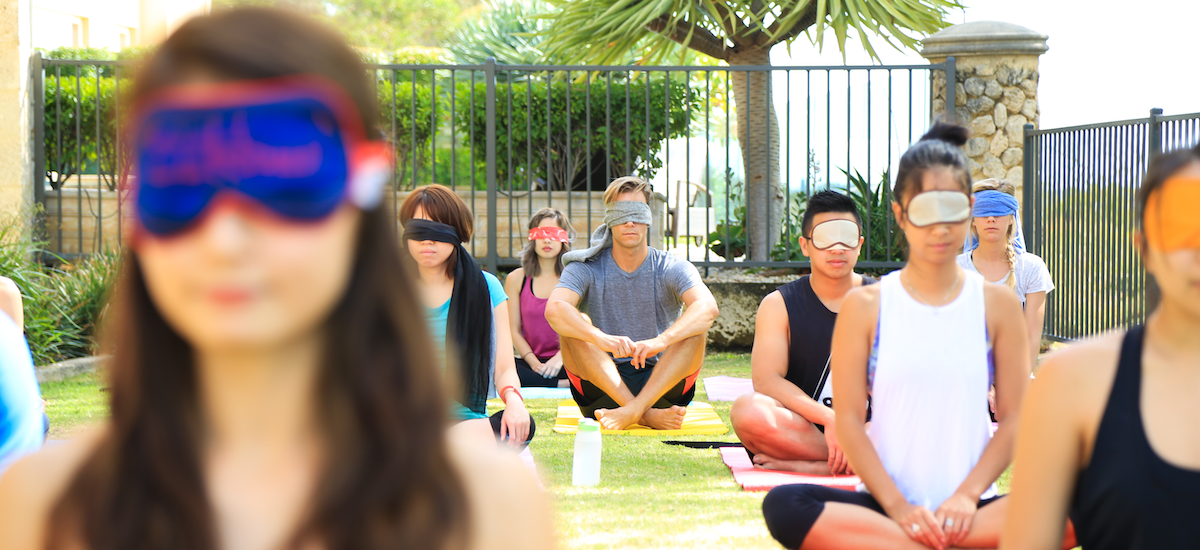 Bodyscape proudly supports charitable organisations from around the world. On a beautiful Saturday morning, we got our mats, got our blindfolds and got ready to practice BLINDFOLD YOGA.
It is one thing to close your eyes during a practice, yet to remove the choice of opening them is a completely different matter. We got to look at life a little bit differently!
An AMAZING $800 was raised with all funds going to Lord's Taverners, a foundation where disabled youth are given a sporting chance. We believe all boys and girls, no matter what circumstances, deserve the same opportunities to experience joy and freedom as most of us find in participating in a physical activity, be it yoga, cricket or any other activity. Over 55% of disabled kids in the UK that want to get into sport and only 17.7% do. Through this charity, we were able to provide disabled children with an opportunity to lead a life they may not otherwise have been able to experience.
Thank you to our generous sponsors who donated the raffles worth over $300. Special thanks to Rawsome, COCOA Bare, Swisse Wellness Australia, Sattva Health – Medtiation, ITA Energy Medicine & Ayurveda, Inner Ego, O2 Group Training, My Health Market and Angry Almonds. If you support a charity, we would love to go that extra mile and help.
Check out these BLINDFOLD PHOTOS from the event!