Why I Quit Being A Lawyer
May 1, 2019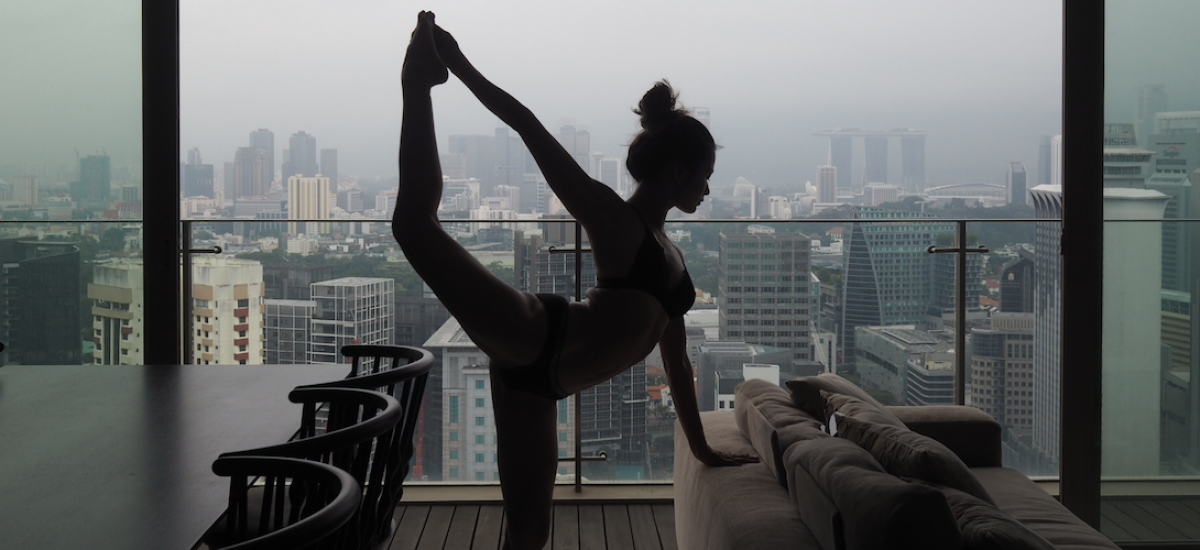 A little over 4 years ago, I quit my full-time office job to do my yoga teacher training. It was the best decision I've made.
To this day, I still get asked whether I would ever go back to being a lawyer. I laugh it off and my answer is always "No! Never!" It's funny because I'm normally so indecisive with everything else that looking back, it's the one thing that I was certain about.
Deciding Which YTT to do
With the plethora of Yoga Teacher Trainings out there, I was overwhelmed with choices. It took me 6 months to decide what Level 1 200 Hour Yoga Teacher Training I wanted to do, to the point where I decided to forgo my $500 deposit through another school because I knew it wasn't the right one for me.
In the end, I signed up to Radiantly Alive in Ubud, Bali and it was the most rewarding experience. My dad, who was 71 years old at the time, joined me a few days before the course started and we did it together. It was the very first time practicing yoga for him, and it was the first time I knew about the power of flow. At the end of the 30 days, I was the fittest and happiest I had been.
Just over a month ago, I completed yet another YTT in Rishikesh in India through Laughing Lotus NYC. This was another great decision I made, without hesitation. I was already in love with Lotus Flow and I wanted to know the secret formula to creating a lotus class.
Attempting to Meditate
I spent every morning and evening observing the flow of the holy Ganges River. And in all honesty for the first few days, I wondered why I was there. Early morning meditation by Ganga really hit me hard, because I couldn't meditate. It wasn't just the cold blowing right through the many scarves I had layered on me, or the noise from construction happening at 6 in the morning, but it was me. Believe it or not, I have a difficult time meditating. I kept opening my eyes every 5 minutes looking up at the large clock tower, counting down to how much time I had, while observing my fellow yoga teacher trainees in awe and their ability to be still.
I didn't understand what brought thousands of people to the "yoga capital of the world"….
Until I did.
A Gentle Piece of Inspiration
Sometimes, life hits us hard. It may stem from our judgmental thoughts about being incapable (of meditation, or something else), the guilt of not doing enough, or maybe it's heartbreak and disappointment. But if we open up to the lessons and work with our mind through self-reflection, the more our growth, and the easier it is cope with the challenges of our lives.
My 'meditations' became an opportunity to reflect about the flow of life, and the many places it takes us. It's up to us to tune into the flow of those frequencies and make life the best life we can live! My yoga practice teaches me to ride along the beauty in movement and grace, no matter what I come up against. Realising this, my whole time in India became life changing.
And having arrived home, running my yoga studio in the luxury of the laid-back feel of Perth, I keep coming back to conversations where people are stuck in the rut of life. If you are that person, that yoga teacher-to-be wanting to quit your job, I hope this serves as a piece of inspiration to your yoga (teaching) journey. Be in that flow state, and let it take you to the most exhilarating places, because it's a good spot to be.
Author: Rosanna Susanto