Group Yoga
At Bodyscape, we welcome all levels of students no matter their experience.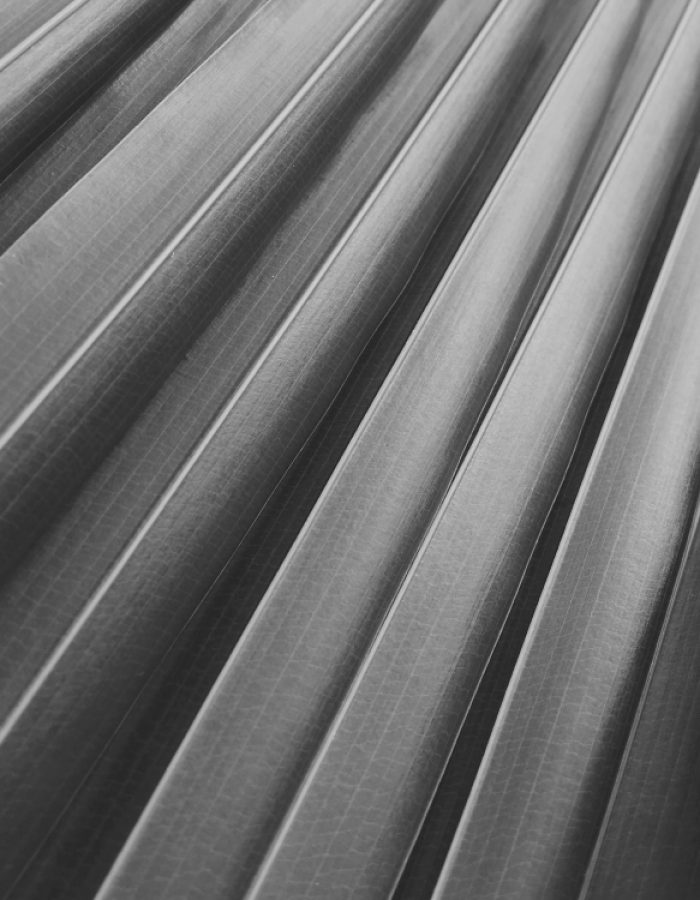 Fostering a culture of curiosity, we encourage everyone to try the differing styles of classes on offer, to truly maximise the benefits of their practice.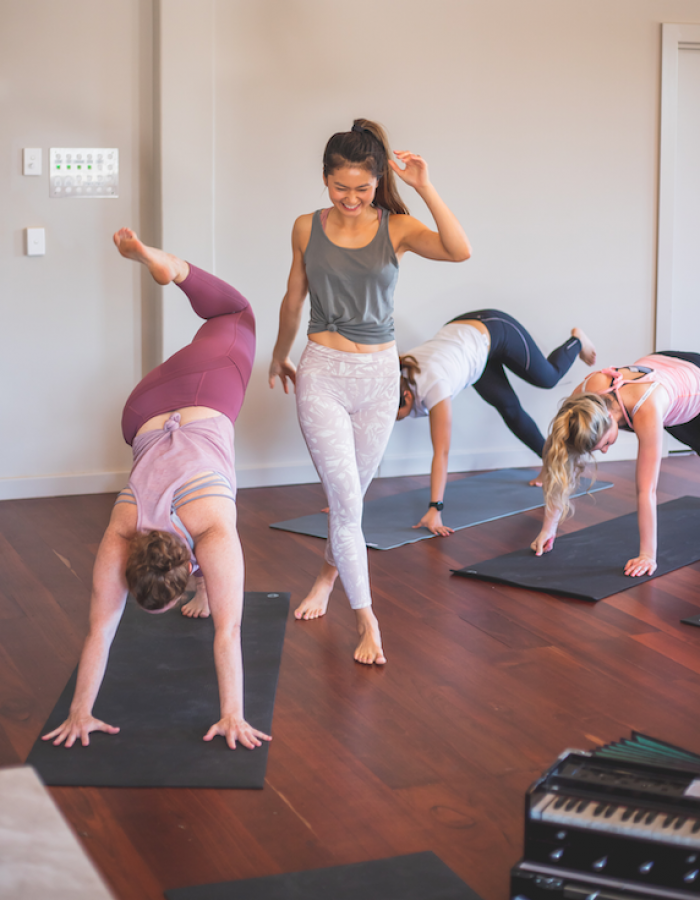 Power Yoga
A workout inspired vinyasa class with extra repetitions to build heat
This class will include everything you would expect to see in a vinyasa class – but more! Warm ups, core, pranayama, standing poses, arm balances, inversions, twists, core, backbends, seated poses, and something to challenge everyone. See the addition of repetitions like lunges, double chaturangas, one-legged squats, leg lifts, spider-man planks and crazy side plank killers to get your heart rate up. It should challenge everyone at any level. Remember, you can take breaks in child's pose and just breathe whenever you need to, re-joining when you're ready, but always keep trying.
View pricing
Book now
Vinyasa Yoga
A dynamic and uplifting practice that links breath to movement
The character of each class is unique to individual teachers, however variations will always be offered so you can still practice at your own level. Faster than our slow flow class, there may be a lot to learn in the first few classes you take. The more you practice, the more fun it is! Classes are held at a moderate pace with poses linked together for a continuous flow.
View pricing
Book now
Handstands
Developing a level of bodily awareness to be able to manipulate one's own body and find equilibrium using only your hands while in an inverted position is no easy feat!
We offer our Handstands class in a workshop format, involving drills and skills to help you learn how to handstand. More importantly, it is a learning of your body as it is now, and how you can condition it to build into a safe, controlled handstand. 
This class is suitable for all fitness levels, but be warned – it comes with a lot of hard work. You will be taught a systematic approach on building from the base up how to achieve a handstand and as far beyond as you are willing to push. With hard work, comes the richness of reward.
View pricing
Book now
Yin/Yang
All about finding balance and getting the best of both energies
A practice that blends strengthening and softening elements you'll be warming up your body the first 30mins, and then holding grounded yin postures in the last 30mins of class. You will leave feeling like you've blissfully worked every single part of your body. Join us for the ultimate stretch and flow experience.
View pricing
Book now
Extreme Stretch
A fusion of dynamic stretching and PNF stretching to get you super flexible
Various stretching techniques are involved including active isolation and partner-assist exercises. Extreme Stretch will get you deeper into flexibility as it opens up your joints and restrictions, bringing pure deliciousness into your body. We draw from the influences and techniques of classical ballet to stretch you to the max. Come prepared to work and get bendy!
View pricing
Book now
Yin Yoga
A deep, thorough, myofascial stretch for your entire body
A slow-paced class where poses (mostly seated) are held between 3-8 minutes. You are guided through an intelligent sequence of simple poses, the after effect similar to that of acupuncture, as the joints decompress and open. Not only does Yin Yoga benefit your physical body, but also encourages the mind to be completely relaxed. Patience is the key to this practice.
View pricing
Book now
Pregnancy Yoga
Our Pregnancy Yoga and Mindfulness classes provide you with the support and nurturing you need during this unique and beautiful stage of your life.
You will be guided through flowing asana sequences, pranayama, mindfulness meditation and relaxation, to connect to the innate wisdom of your body. This class gives you time, during what can be quite an overwhelming experience, to unite with yourself and your baby. A means to honour this sacred journey into motherhood. 
In this class you can expect:
Yoga poses and movements to ease pregnancy symptoms and aid Optimal Fetal Positioning

Strengthening and balancing to prepare for an active birth whilst developing confidence and resilience 

Techniques to find calm through the challenges faced during pregnancy and birth

Resources and information to empower you to make choices for yourself and your baby

Relaxation techniques that can be practiced at home
As well as: 
A comprehensive birth preparation checklist

A voucher for 10% off pregnancy photography with the amazing Bec Wood of Wild Flow Her

The opportunity to connect with other mothers-to-be and the mums and bubs of our previous courses over tea and treats
These classes are suitable for beginners and are open to all stages of pregnancy. Modifications and variations are always offered. We recommend booking in at the start of each date and joining in for the full course. Book as a normal class. Our next set of of the Pregnancy Yoga 5 Week Course dates are:
30th January
20th March
8th May
12th June
View pricing
Book now
Kids Yoga
Kids Yoga is a fun way of introducing playful exercises that help children with movement, creativity and relaxation.
Kids Yoga is a fun way of introducing playful exercises that help children with movement, creativity and relaxation. There will be storytelling, where children are encouraged to express themselves without judgement, in a non-competitive environment. They will learn about respecting their own bodies and each other, and help them to build friendships through activities and connection. Yoga will also help them with sleep, posture, anxiety and even asthma. 
With the multitude of demands that are placed on children day by day, it is important for them to have a safe space to gather, where they feel nurtured and supported. They will also come away with many tools and techniques that will assist them throughout their lives. We like to think of these classes as an ongoing development for your children to grow resilient, confident and happy. For children ages 4-10, we encourage enrolment to the full course (which follows the school term).
View pricing
Book now
Beginners Yoga
We understand that beginning yoga can be incredibly daunting.
You may have friends that go on about how fulfilling yoga is for them, how beautiful the studio is and how warm and welcoming their teachers are. But it still might be a leap too far. You also might want to become more flexible, might want to simply try something new, or maybe you are just curious to explore what yoga is all about?
Our Foundations of Yoga programme runs over 5 weeks, where you are guided through everything you need to know about yoga, from a Forward Fold to a Downward Facing Dog, so you can step confidently into our Flow Classes and feel safe and ready to go. All we ask is that you bring an open mind and an open heart.
Beginners Yoga Structure:
Week 1: Sun Salutations
Week 2: Standing Postures
Week 3: Floor Postures
Week 4: Backbends & Inversions 
Week 5: Graduation including a full sequence in flow
View pricing
Book now
Meditation & Mindfulness Talk
No expectations, only deep appreciation and acceptance.
This one hour of (calming) power, will recalibrate your system and set you up for the week ahead, getting mind, body and spirit into its natural flow state.
– Learn to quieten down the mental chatter
– Adopt pranayama breathing techniques
– Balance yin & yang
– Learn to slow down
Sound Healing (Soundscape)
Connect to a state of ease and harmony in your body
Allow your body to unwind from your work week as you will be brought into a state of bliss and divine relaxation through handpans, crystal sound bowls, drums, gong and the harmonium. This magical and profound dose of sound will create deeper connection to Self, clarity and peace of mind.
Sound healing synchronizes brain waves to achieve profound states of relaxation, helping to restore the normal vibratory frequencies of the cells in our bodies. When vibrations travel through the body, they promote circulation, energy flow, and rejuvenation. The frequency of the sound synchronises with the brainwaves and activates destress responses in the body.
Release energetic blockages throughout the class, leaving you to melt into a state of sonorous bliss, deep relaxation and healing. This is not a yoga class per se, treat it as a full hour of restorative meditation for your whole system. Lying down is highly encouraged.
View pricing
Book now
Mat Pilates
Feel the muscles you never even knew you had.
A full body workout that flows nicely from exercise to exercise with nothing to rely on except the strength and control of your own body, you will tone, move and lengthen from head to toe.
Layering in the level of difficulty so that you and your body always have the option to work at your own pace, creating a class that is suitable for all levels, flexibility and fitness.
View pricing
Book now